3rd Losan Drug Delivery Conference
on FORMULATION DEVELOPMENT and TECHNOLOGIES
Feb 4th, 2020 | Frankfurt, DE

This 1-day conference is an excellent opportunity for R&D Managers, Technology Experts and Business Development Managers with a specific interest in up-to-date formulation technologies and their special aspects in formulation and analytical development.
What are the benefits of this Drug Delivery Conference?
International experts and guest speakers from industry and academia will be presenting relevant topics as well as the most current case studies.
The agenda will provide room for expert discussions and exchanging know-how. Participants will also be able to directly apply their learnings from this symposium to their daily work.
Take a look at the topics and speakers at our Drug Delivery Conference in 2020:
"Effects of food intake on the dissolution conditions of poorly soluble drugs: Insights form imaging studies?"
Prof. W. Weitschies
University of Greifswald
"The Lure of Targeting Drugs to Ocular and Renal Tissue"
Prof. A. Göpferich
University of Regensburg
"How molecular weight and PDI of a polymer in amorphous solid dispersions impact dissolution performance"
Dr. M. Harms
Merck GKaA Darmstadt
"Decision Tree for the Formulation Development of Poorly Soluble APIs"
Dr. G. Boeck
Boehringer Ingelheim AG & Co. KG
"Formulation studies using mesoporous silica for amorphous embedding of APIs"
L. Liebich
Losan Pharma GmbH (in cooperation with W. R. Grace & Co.)
"Wet ball milling in non-aqueous media"
Dr. M. Rischer
Losan Pharma GmbH
"What can SELFies do for solubility and bioavailability enhancement"
"Advanced Twin-Screw Processes for Pharmaceutical Applications"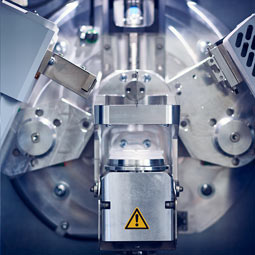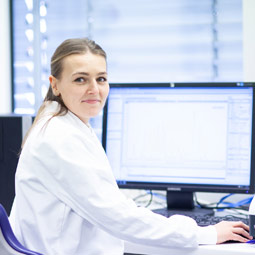 Chairman
François BOUTIGNON, Ph.D
President & CEO
APTYS Pharmaceuticals/Pharmaservices
Co Chairman
Dr. Matthias Rischer, Losan Pharma
Venue
Fleming's Selection Hotel
Frankfurt City
Conference Hall
Eschenheimer Tor 2
60318 Frankfurt am Main
Germany
Participation fee
300,- Euro
Payment on receipt of invoice
Accomodation
If you have any question or need assistance with your travel planning please do not hesitate to contact ddcffm@losan.de
Flyer
Save the Date of the "3rd Losan Drug Delivery Conference on Formulation Development and Technologies" on Feb 4th, 2020
More details will follow soon
Kerstin Moerel and Helga Oberst-Mary of our project team will be pleased to assist you.
Please contact us: ddcffm@losan.de
Tel. +49 7631 7906144 / +49 7631 7906149