3rd Losan Drug Delivery Conference
on FORMULATION DEVELOPMENT and TECHNOLOGIES
Feb 04, 2020 | Frankfurt, DE

This 1-day conference is an excellent opportunity for R&D Managers, Technology Experts and Business Development Managers who have specific interest in up-to-date formulation technologies and their special aspects in formulation and analytical development.
What are the benefits of this Drug Delivery Conference?
International experts and guest speakers from industry and academia will present relevant topics as well as case studies.
The agenda will provide room for expert discussions and know-how exchange. Attendees will be able to directly apply their learnings from this symposium to their daily work.
Have a look at our topics and speakers at Losan DDC Conference in 2018:
"Advances in drug delivery – Lost in translation?"
Dr. Matthias Wacker
Institute of Pharmaceutical Technology, Goethe University
"Development of nanosuspensions at Boehringer-Ingelheim"
Dr. Kerstin-Julia Frank
Boehringer Ingelheim Pharma GmbH & Co.KG
"Micronization and Nanonization of API in Agitator Bead Mills"
Dipl. Ing. Stefan Mende
NETZSCH Feinmahltechnik GmbH
"Nano DDS: concepts and surprises"
Prof. Dr. Karsten Mäder
Institut für Pharmazie, Martin-Luther-Universität Halle-Wittenberg
"Silica based drug loading: Formulation & strategies for screening, scale-up and transfer"
M.Sc. Lena Kurz
Losan Pharma GmbH
"Correlating screening tools to formulation feasibility – polymer selection for amorphous solid dispersions"
M.Sc. Carolin Auch
Merck KGaA
"Development of HME-formulations at Losan Pharma"
Dr. Wolfgang Mohr
Losan Pharma GmbH
"Compounding of highly hazardous products. Challenges and technical solutions with twin-screw extruder"
Dipl.-Wirt.-Ing. (FH) Albrecht Huber
Leistritz Extrusionstechnik GmbH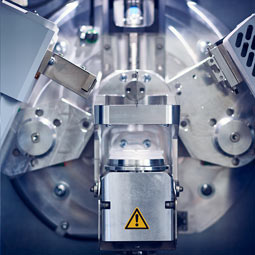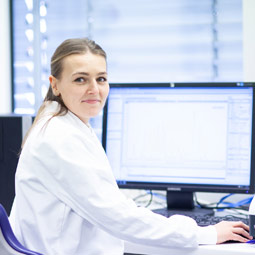 Overview Losan DDC Conference 2020
Chairman
François BOUTIGNON, Ph.D
President & CEO
APTYS Pharmaceuticals/Pharmaservices
Co Chairman
Dr. Matthias Rischer, Losan Pharma
Venue
Fleming's Selection Hotel
Frankfurt City
Conference Hall
2 Eschenheimer Tor
260318 Frankfurt am Main
Germany
Participation fee
300,- Euro,
Method of payment: on receipt of invoice
Accomodation
If you have any question or need assistance with your travel planning please do not hesitate to contact ddcffm@losan.de
Flyer
Save the Date "3rd Losan Drug Delivery Conference on Formulation Development and Technologies" on Feb 04, 2020
More details will follow soon
Our project team with Kerstin Moerel and Helga Oberst-Mary will be pleased to assist you.
Please contact us: ddcffm@losan.de
phone +49 7631 7906144 / +49 7631 7906149