Serialisation
Serialisation, tamper evident and aggregation are already part of our daily business
Serialisation services at Losan Pharma
The implementation of the various regulatory requirements for the serialisation of pharmaceuticals, and their traceability in the supply chain, poses enormous challenges for both large and small pharmaceutical companies.
Losan Pharma recognized this immediately and already set about tackling the issue back in 2013.
Track and Trace for serialisation since 2014
Extended warehouse, manufacturing and packaging capacities
Why Losan Pharma is the best serialisation partner for you
Our expertise
Understanding that this was more than simply an IT project, we put together a team of experts in 2014. Losan's team with members from IT, production, key account management, supply chain, quality assurance and process management, would be pleased to work together with you to realise your projects.
From the very start, the team concerned itself with the development of safe and holistic implementation concepts. As a result of the early involvement of interfaces, the topic of Track and Trace (T&T) is now part of the day-to-day business in all the relevant departments.
Our experience
All of Losan Pharmas' packaging lines are equipped with leading hardware and software, and we have many years of experience serving the Chinese and Saudi Arabian markets. In 2018, we produced the first batches for the European market and began offering our customers order aggregation as part of our service portfolio as well.
With Losan's expertise and experience combined with the availability of the latest software and hardware, we can offer you the most appropriate solutions for your products.
GS1 standards
Losan Pharma is part of the global GS1 system
Losan's hardware and software
Hardware
All of our packaging lines (blister, effervescent tablets, sticks, suppositories, liquids and enemas)
are equipped with:
the most suitable equipment for serialisation and aggregation
anti-tampering device (ATD)
In addition, we have lines that are exclusively used for order aggregation.
With this equipment we can:
offer GS1 compliant production
provide regulatory variable data required as human readable text
print regulatory variable data in the DMC
attach tamper-evident closure in the form of a 4th flap.
order aggregation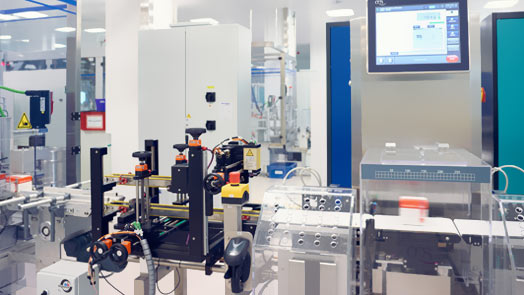 We are clearly committed to the appropriate and timely implementation of the regulatory requirements of the countries such as China, Portugal and the USA. 
In order to retain an overview of the diversity, we have established some internal standards, such as printing options for your folding box, dependent on size and design.
Software
Since 2017, Losan has been working successfully with the validated T&T system, PAS-X from Werum as a Level 3 system.
With this system, we can offer our customers the following advantages:
generation of serial numbers by our Level 3 system according to both your specific and the corresponding regulatory requirements
handling pre-serialised folding boxes
GS1 conformance
automatic serial number exchange
Our goal is to implement both yours and your country's specific requirements with this system.
We were able to successfully connect our system to various customer systems, among others: