Nanotechnology
Losan Pharma has successfully implemented its Nanocrystal technology platform within the last 10 years. We are currently one of the leading CDMOs for this technology worldwide.
The major advantage of the Nanocrystal technology is the enhancement of the bioavailability for BCS Class II-IV compounds by increasing the solubility and consequently the rate of dissolution of the corresponding drug. It can also be used to reduce food effects.
BCS class II-IV compounds represent more than 70% of the new drugs been developed. Numerous APIs have been benefited from this Nanocrystal technology included in commercial products like Rapmune®, Emend® or Tricor®. Therefore, the Nanocrystal technology and nanomilling are established as commercially validated process.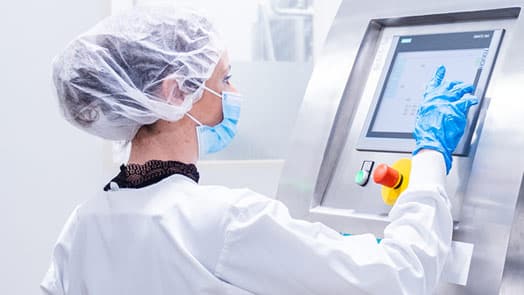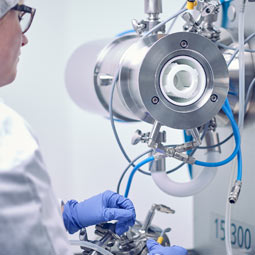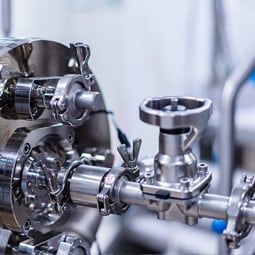 Our innovative and fast screening approach has been subject to publications and workshops and the equipment has already been integrated into the Netzsch portfolio called DeltaVita 1 (view publication).

Within a couple of weeks we can offer:
Identification of a suitable, stable nanosuspension based on your target profile and physicochemical data of your API.
Generation of short term stability data at different ICH conditions.
Proof of crystallinity (by XRPD) and shape (SEM) of your nanocrystals in parallel to key parameters like Zetapotential as stability indicators beside the particle size measurement by laser diffraction.
Provide suitable prototype formulation direct from the screening study for animal pk studies
Design and conduct animal pk studies with our partners for prove of concept.
Advantages of nanotechnology
The key and important advantages for the Nanocrystal technology are:
Use of GRAS listed, well-tolerated excipients in low amounts for stabilisation.
Simple and streigthforward scale-up, good predictability towards commercial scale (view publikation).
High API concentration in nanosuspensions (5-40% loading; w/w).
Excellent batch to batch reproducibility.
Our nanosuspensions can be further downprocessed with different options:
layering of nanosuspensions in our Fluid Bed process to get nanocrystals stabilised on granules or pellets
continuous or discontinuous granulation (extrusion or high shear process)
filling of granules or pellets with stabilised nanoparticles into capsules or compression to tablets/minitablets or to be filled into stick packs
FAQs
For more information on our Nanocrystal technology click here for the FAQs
We offer the packaging and clinical trial manufacture of potent drugs (up to OEL3b with a range of 1-10 µg/m3) for oral applications in-house.
Netzsch is our strategic partner for nanomilling and the nanomilling process can easily be followed.